SitScape selected by Defense Intelligence Agency (DIA) into its Open Innovation Gateway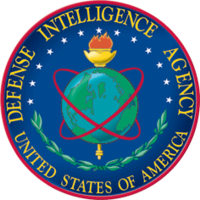 Executives in the National Security ecosystem in and out of government have been watching with pleasure as the Defense Intelligence Agency (DIA) seeks to modernize the way it interfaces with the technology community.
DIA has recently established a key component of their vision, an Open Innovation Gateway (OIG). This is a model for working with technology providers designed to streamline the transition of promising technologies to defense intelligence mission elements. A key function of this model is to enhance the ability of the agency to reach non-traditional technology providers.
The DIA Open Innovation Gateway (OIG) is designed to bring the DIA mission environment to the innovator. The OIG is a low barrier to entry virtual environment with a core that resembles the mission architecture (IC ITE) and capabilities with high fidelity – streamlining the transition of promising technologies, methods, and tradecraft. OIG enables the innovator to develop capabilities from their own lab and showcase them in a mission relevant environment without compromising intellectual property. The OIG is envisioned to foster maximum collaborative discussion and rapid innovation exploration with the broadest set of innovators through a low barrier to entry process.
DIA has been seeking alpha participants in the Open Innovation Gateway. Selected Gateway Alpha Participants (GAP) will be highlighted on 2014 DIA Innovation Day, June 24 – 25.
Hundreds of companies submitted their whitepapers to the Open Innovation Gateway this year. After rigorous review by DIA, only eight companies were selected as the gateway alpha participants this year.
SitScape is honored to be among this very short list of top technology companies DIA has selected. SitScape will be highlighted by DIA on its "2014 DIA Innovation Days", June 24-25.
We look forward to seeing you at the DIA Innovation Days in late June this year.