Transform Your Operations. Fast.

Rapid Creation of Advanced Digital Solutions
Best Time-To-Value ROI for Enterprise software creation.

End-to-End Automation and Enterprise-Scale Workflow
Rapidly create complex automated business process and workflows that drive efficiencies and optimizes the decision-process.

Agile Modernization with 5x Less Resources
Quickly modernize digital systems to improve complex problem-solving at the Speed of Relevance.

Powerful Systems and Data Integration
Robust, seamless integration with existing systems, data and platforms.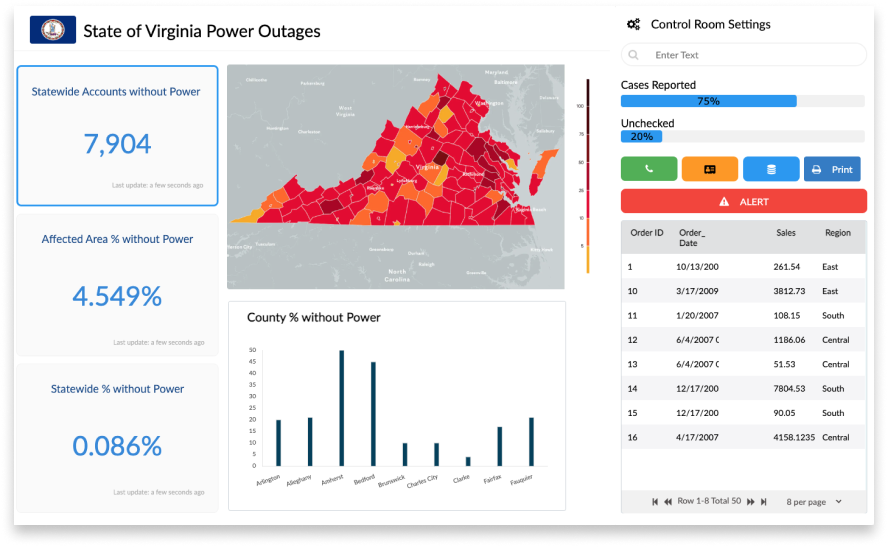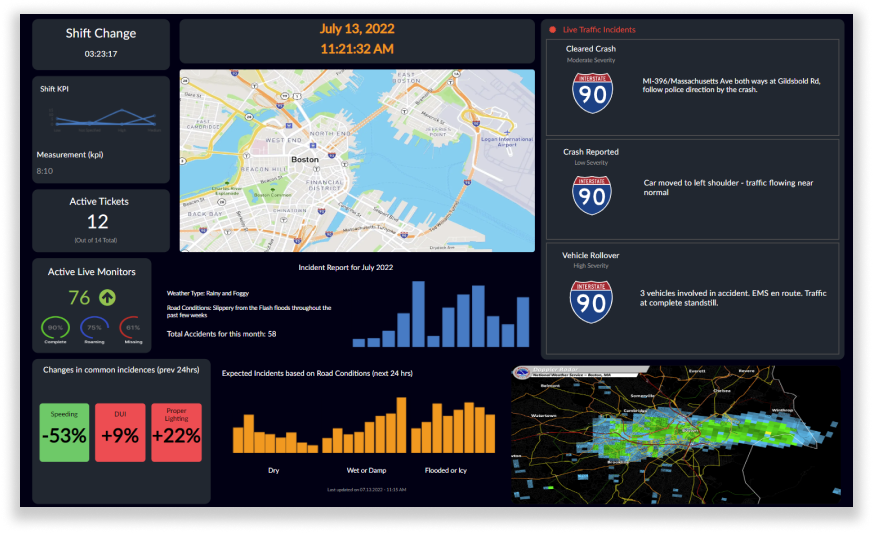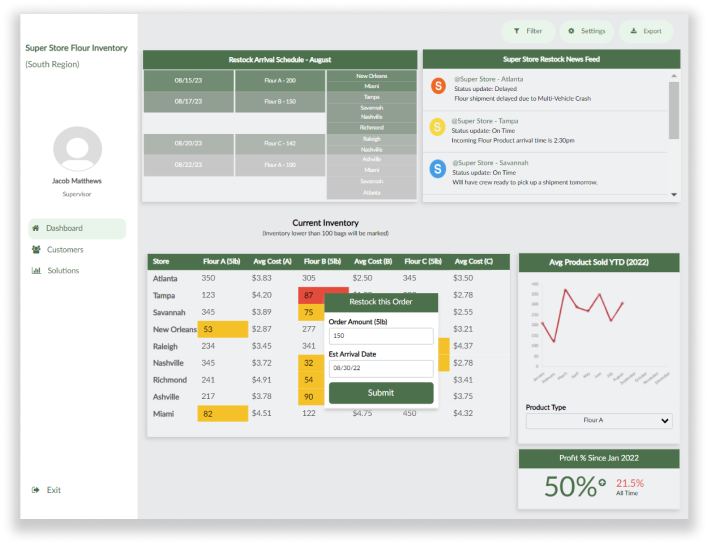 Optimize Data-Driven Decision Making

Secure Collaboration
Community of Interest (COI) powered advanced collaboration and information sharing with flexible security and access control.

Intuitive Artificial Intelligence / Machine Learning
Embed predictive analytics through AI/ML right into your business process and workflows to support preemptive calls to action.

No-Code Analytics
Easily create real-time actionable-intelligence that supports business and mission desired outcomes.

Drag-and-Drop Visualization
Produce stunning visualizations of real-time dynamic data on-the-fly with a modular drag-and-drop environment.
Beautiful Dashboards and Common Operating Pictures
Share Visualization, Intelligence and Rich Content easily with strong security using interactive dashboard and knowledge board; create dashboard or visual monitoring console from historical data as well as from live feeds and streaming data.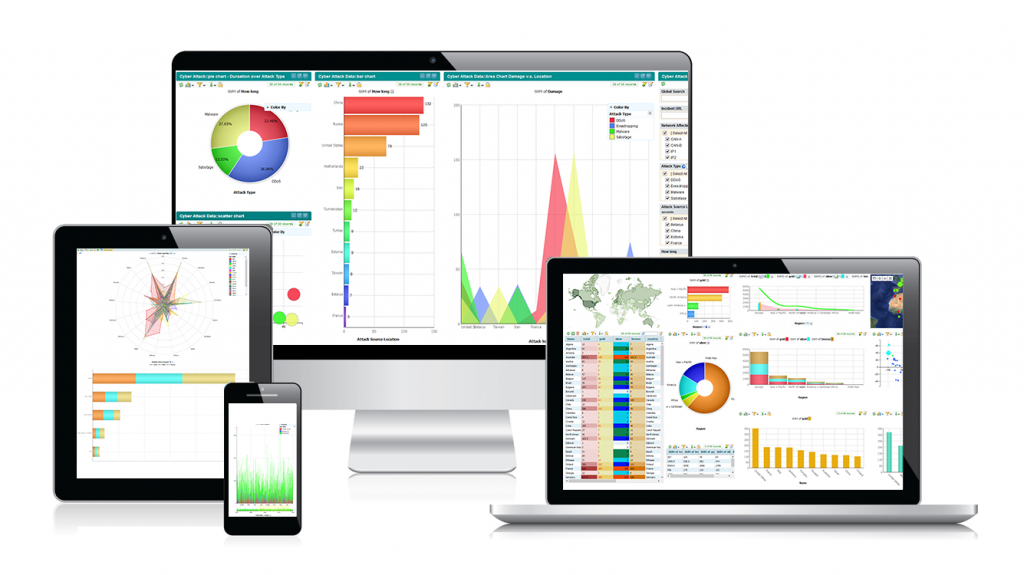 Gain insight with Agile Analytics and Data Discovery
Create visualizations and KPIs with simple drag-and-drop; link data sets and visualizations together automatically; slice-and-dice data; perform unlimited drill-down and drill-through at-ease; fuse disparate data sets (live and historical) together; blend visualizations on-the-fly; conduct visual and interactive data discovery at the speed of thought.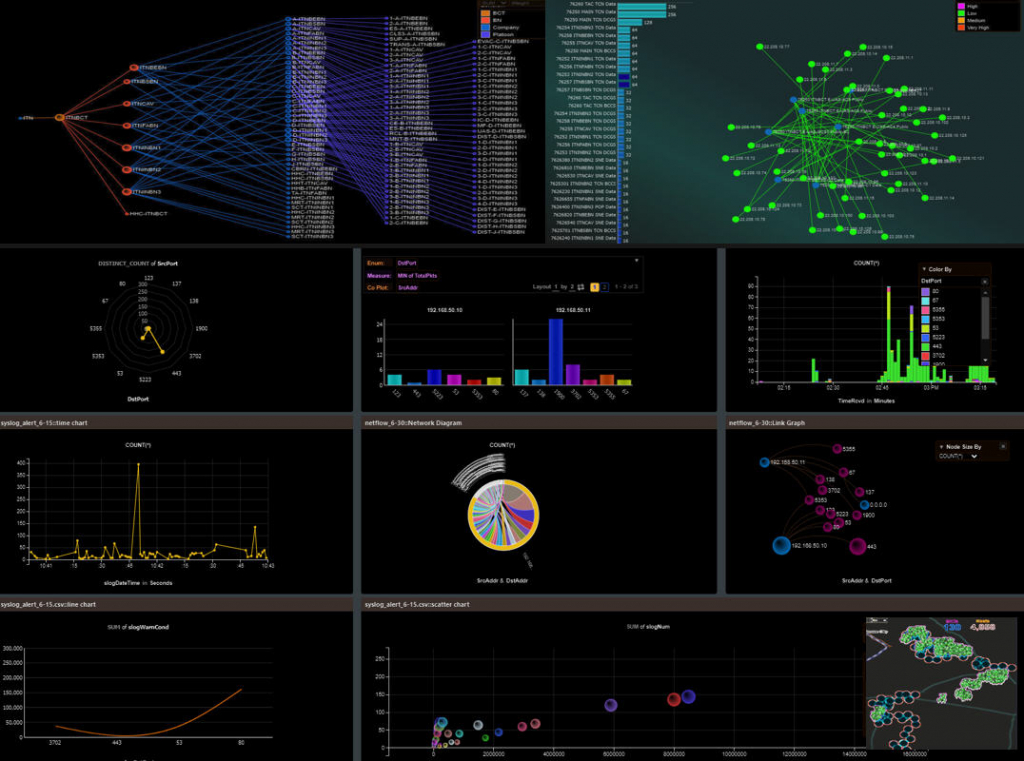 Link Data and Discover Relationships with Agile Data Correlation
Easy-to-use and powerful data correlation powered by SitScape's patented Data Fabric engine enable visual data correlation of disparate data sources as well as live applications on-the-fly with zero programming.
Real-Time Dynamic Collaboration
Support Real-time chat, drag-and-drop to share anything live across users; co-editing or co-working on shared charts, analytics, documents, maps, images etc. together in real-time; annotate on shared operating pictures; desktop screen sharing; video conferencing, voice-over-IP, etc.
Using the collaboration and information sharing features of the product to create digital war rooms for distributed teams's information sharing, situational understanding, joint briefings and rapid data-drive decision making.
Optimize Digital Operations in Real-Time with Advanced Analytics
Create Instant and Interactive Data Visualizations in seconds with just a web browser and Zero Programming. With drag-and-drop and a few mouse clicks, business users can create powerful interactive visualizations from disparate data sources, discover patterns visually, and talk to their data intuitively.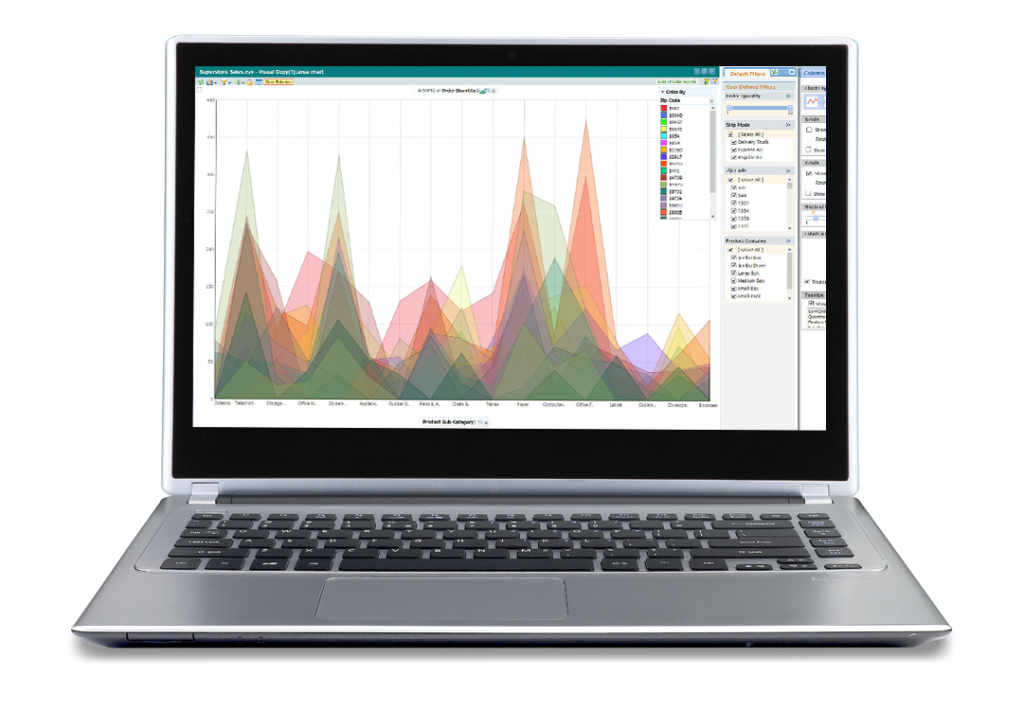 Automate Data Processing and Business Workflow Logic Visually
SitScape's Straight-Through-Processing (STP) visual environment enables non-programmers to use drag-and-drop to create automated data processing flows such as ETLs, data integrations, data fusion, scheduling, alerts, analytics and machine learning; can also assemble agile business application logic and workflows easily without coding. The STP is also the backend engine of SitScape's overall DEEP software platform when combined with our drag-and-drop UDOP visual front-end and graphical user interface designer.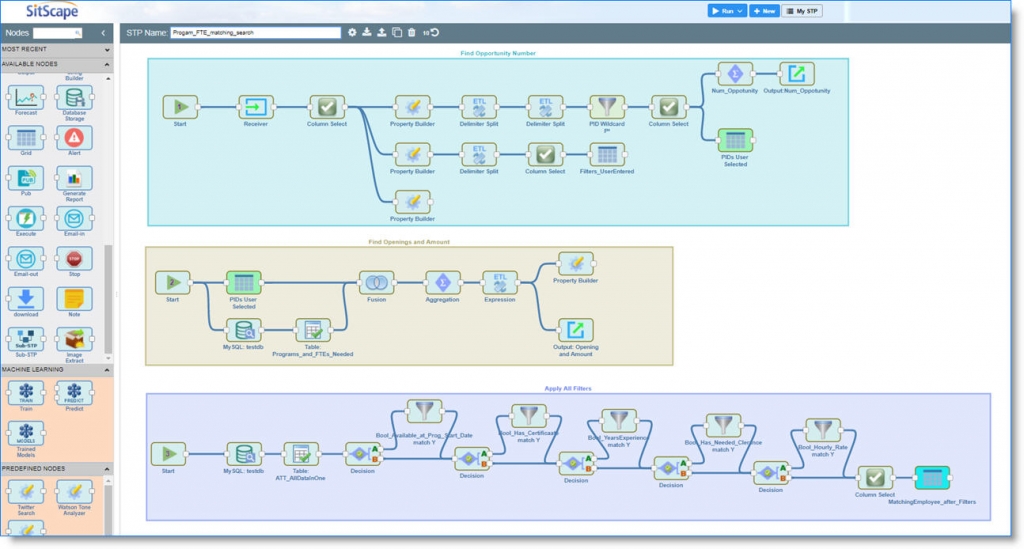 Rapidly Modernize Digital Assets
Create new or enhance existing applications and software to address complex business challenges. Move your decision-making from reactionary to preemptive with AI/Machine Learning for real-time actionable-intelligence.