JOINT BASE LANGLEY-EUSTIS, Virginia. – SitScape team conducted an Airmen-Engineer engagement with members of the US Air Force 363d Intelligence, Surveillance and Reconnaissance Wing during a one-day collaboration event held April 30, 2019 in Hampton.
This is the link to the Air Force's web site on this news
https://www.25af.af.mil/News/Article-Display/Article/1838309/363d-isrw-hosts-collaboration-event-to-induce-efficiency-effectiveness/
The 363rd ISR Wing's technical director's office coordinated the event to give Airmen an opportunity to exchange information with software engineers that directly impacts the development of tools tied to daily use requirements and specific mission areas. 
The intent of these events is to bring military and industry members together to streamline the development process and improve the outcome of final products.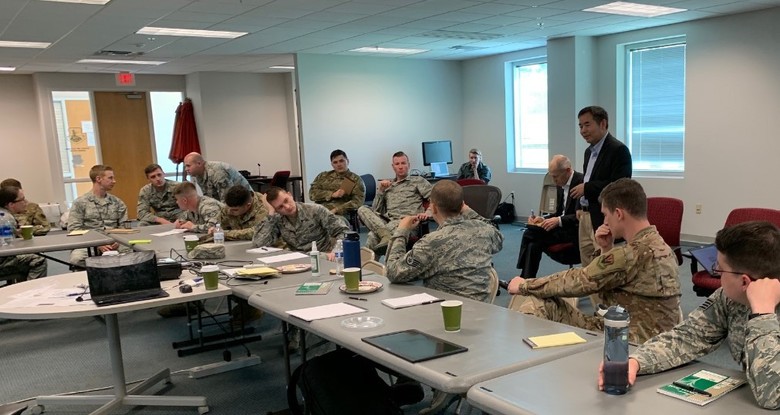 U.S. Air Force Airmen with the 363d Intelligence, Surveillance and Reconnaissance Wing gather to exchange information with SitScape engineers who are tailing their commercial software tools to benefit the Airmen as end users.