SitScape is an enterprise software product company headquartered in Tyson's Corner, Northern Virginia, right outside of Washington D.C. SitScape was founded with a single vision to empower business and mission users to talk to their data via visual Correlation and Analytics, and naturally Collaborate in their situational context.
SitScape is the leader in collaborative User-Defined-Operating-Picture (UDOP) Situational Awareness solutions with our award-winning Digital Enterprise Enablement Platform (DEEP) software.
SitScape's Web-based Collaborative UDOP and DEEP software, a Commercial-off-the-Shelf (COTS) software product, enables ops and mission users to easily aggregate, analyze and visualize disparate data and information sources into collaborative visual Common-Operating-Picture (COP) and agile digital applications with advanced process automation, powered by our drag-and-drop Straight-Through-Processing (STP) visual flow-automation environment.
It enables new digital transformations with on-demand Situational Awareness; agile Big Data Visualization, rapid visual Data Discovery; powerful Data Correlation, Analytics and Machine Learning; drag-and-drop for Process and Workflow Automation; no-code Enterprise Application Assembling; Live Monitoring; Real-time Contextual Collaboration and secure Information Sharing – done in minutes in Web browser with zero programming.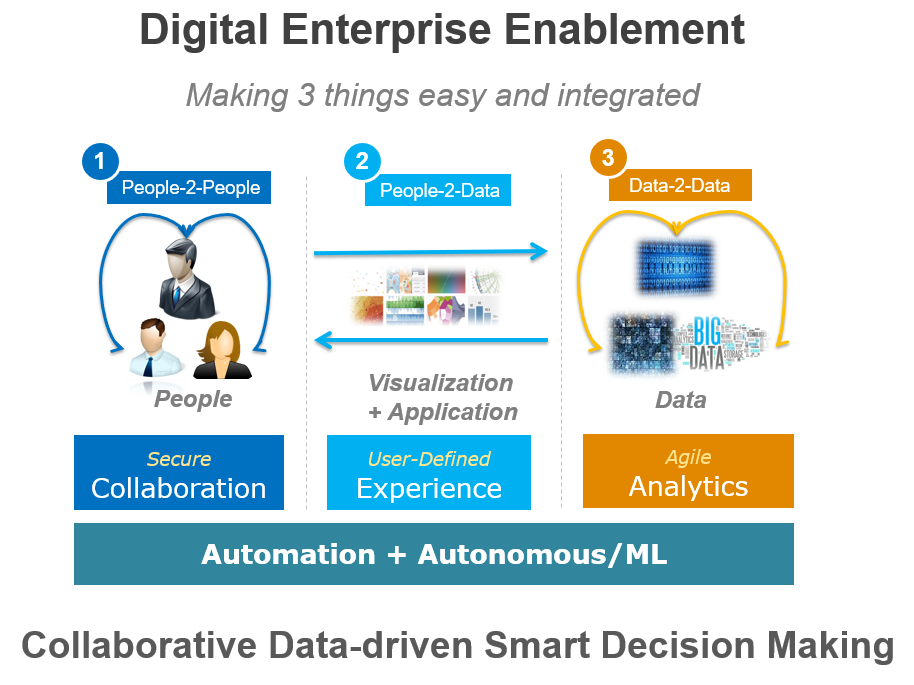 It brings instant business value for digital Operations Centers, Mission Teams, Briefing Centers, Cyber Security Watch Floors, Call Centers, Counter-terrorism Centers, Command & Control Centers, Data Centers, Situational Rooms, Traffic Monitoring, Emergency Response Teams, Crisis Management Teams, Intelligence Analysts, data analysts, operational intelligence team, business intelligence team, financial analysis and military C4ISR.
The on-demand, visual, agile, contextual, interactive and at-a-glance nature of the Collaborative UDOP and Common Operating Picture Environment (C.O.P.E.) software over disparate data sources, combined with the powerful Data Correlation Fabric engine, the Straight-Through-Processing (STP) Process Flow and Machine Learning Engine, and the Digital Enterprise Enablement Platform (DEEP) for rapid Application Assembly, all core Intellectual Property of of SitScape, enables business, analysts, operators and mission users to consume information easily, visualize and analyze data at the speed of thought, act quickly, share and collaborate with each other effectively, leading to significant better shared situational awareness, productivity increase, cost savings and improved data-driven collaborative decision making.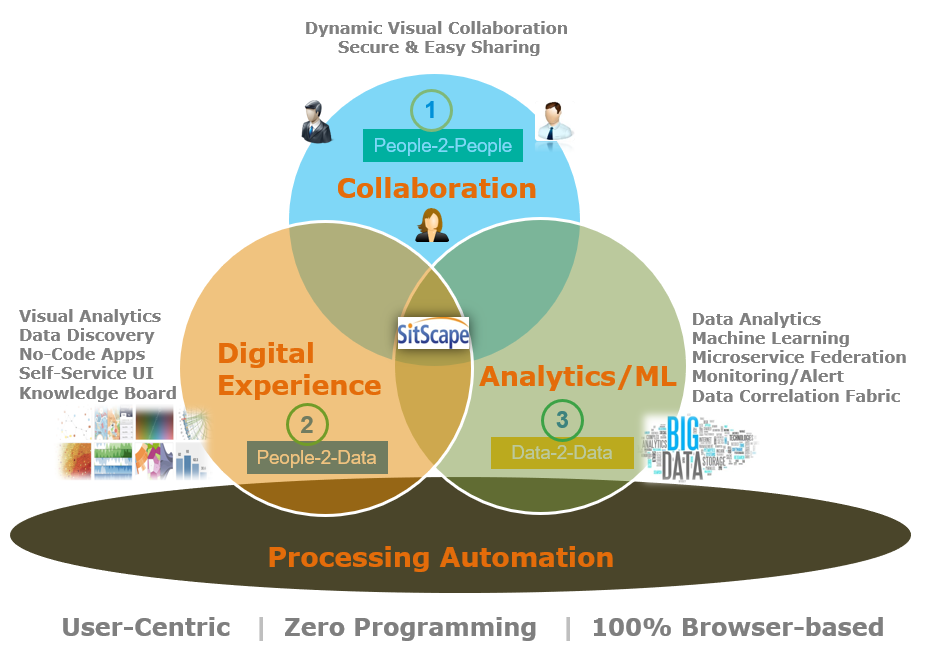 SitScape's Web-based software is designed with business users in mind. It is very easy to use, secure and delivers visible business value in minutes, it requires zero programming and no change to existing IT infrastructure. It is 100% Web-based, mobile-friendly and cloud ready as well.
With a broad commercial customers including a list of Fortune 100 enterprises, and Federal customers, and global innovation awards, SitScape has attracted broad interest from top media, industry analysts, channel partners and investors. Here is an example of one analyst report: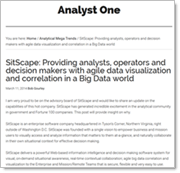 For more details about our UDOP and DEEP COTS product