Machine Learning and Training, Artificial Intelligence, Disruptive Technologies, Data Analytics and more form the new approach to national security and military operations. Learn the new dynamics of warfighting at the National Defense Industry Association (NDIA)'s  2018 NDIA Cyber-Enabled Emerging Technologies Symposium.
Hear from a cadre of experts at the forefront of change, including:
Gen. Stephen "Seve" Wilson, Air Force Vice Chief of Staff
Marine Corps. Lt. Gen. Vincent Stewart, U.S. Cyber Command Deputy Commander
Lt. Gen. Bradford Shwedo, Air Force Chief Information Officer
Cheri Caddy, White House Director for Cyber Policy Integration and Outreach
James Cole, Intel Corp. Senior Director of Security Architecture and Strategic Planning
Walter O'Brien, Scorpion Computer Services Founder and inspiration for the CBS drama "Scorpion"
Here is the panel on the Cyber-Human Systems, which may be of interest to you, please join us there if you have time.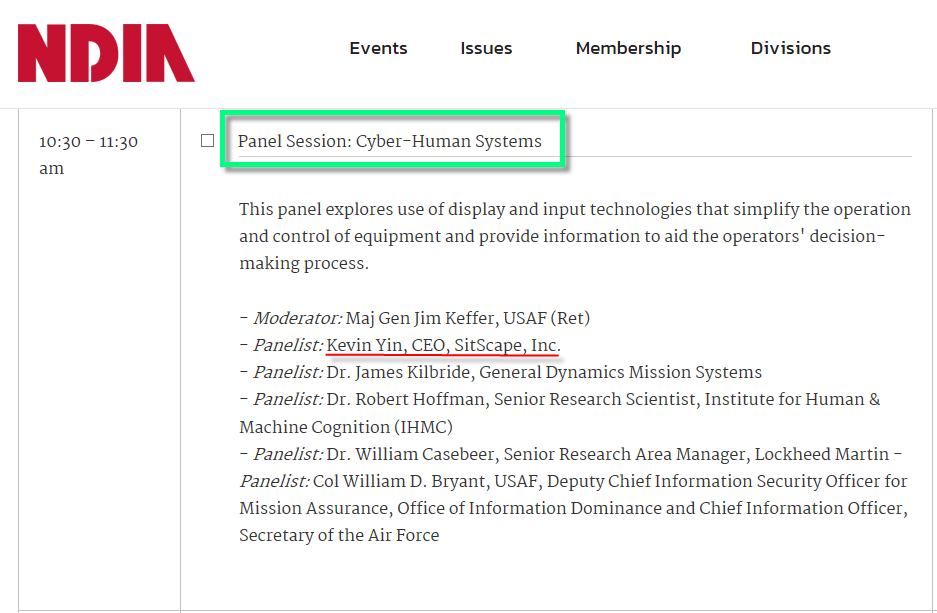 Here is the full-agenda of the symposium.
We look forward to seeing you there!