Barco and SitScape have teamed up and showcased Barco's groundbreaking OpSpace technology, supported by side-by-side live demonstration of SitScape's Smarter Digital Ops Center and Operational Analytics Software at Wall Street, NYC for two days March 9-10, 2016.
Barco is a billion dollar public company listed on Euronext Brussels with advanced display technologies. By leveraging Barco's maturity in networked, multi-image, visualization and collaboration technologies, Op Space was engineered to mitigate the complexity and clutter of the control room operator position. Upon closely studying the typical requirements of today's control room staff, it is clear that streamlining operator access to the multiple applications and servers they use will enable improved decision making. This leads to greater up time of the critical infrastructure they manage, and in some cases, reduces OpEx by allowing for more efficient staffing.
Combining with SitScape's powerful operational analytics and real-time monitoring and intelligence software, Barco and SitScape offer the control rooms and digital operations centers customers a more complete and more intelligent solution together.
When:
9AM-5PM, March 9th and 10th , 2016
Location:
26 Broadway, New York, NY 20004
Floor 9 Suite 900
(The Building right across the Bull at Wall Street)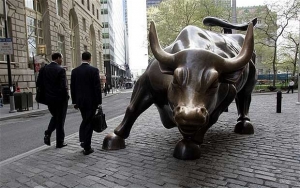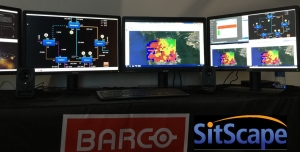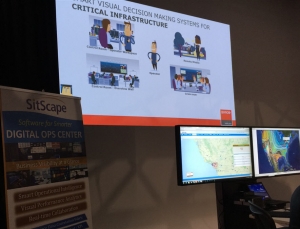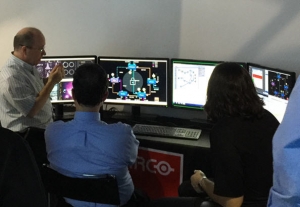 Keywords: Barco, Control Room, OpSpace, SitScape, Digital Operations Center, Collaboration, Correlation, Straight-through-Processing, STP, Data Analytics, KPI, monitoring, continuous monitoring, Analytic, Visualization, Common Operating Picture, Real-time, Performance Analytics, Business Insight, Business Visibility, Operational Intelligence, Self-Service, Control Room