This year's GEOINT 2017 brings together 3,883 attendees and 240 exhibiting organizations, USGIF's GEOINT 2017 Symposium gathered the global GEOINT Community to discuss opportunities and solve challenges.
GEOINT 2017, held June 4-7 at the Henry B. Gonzalez Convention Center in San Antonio, Texas, was the 13th annual Symposium and this year's theme was "Advancing Capabilities to Meet Emerging Threats." The Symposium focused on how next generation capabilities and processes such as machine learning and artificial intelligence, cloud computing, agile and enterprise acquisition efforts, object-based production, and change detection—to name a few—are shaping the face of intelligence analysis.
SitScape team, in collaboration with our AECOM partners, presented our innovative technologies to many interested parties there, and received great feedback and interest.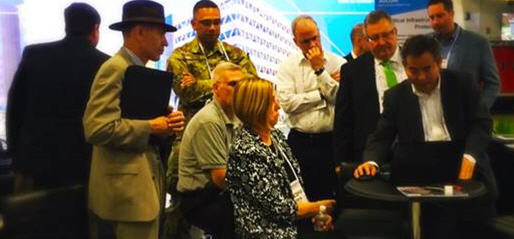 This is a great community that we have been part of for the last 5 years. We look forward to the GEOINT 2018 next year.